Yomiuri Land Play to your heart's content at the popular amusement park decked with cherry blossoms in the spring and dazzling illuminations in the winter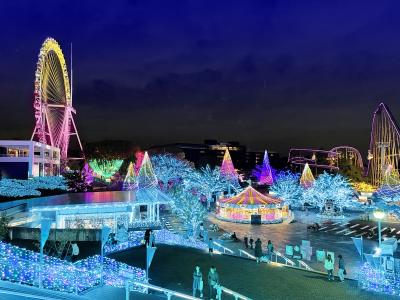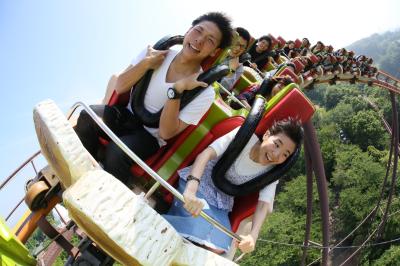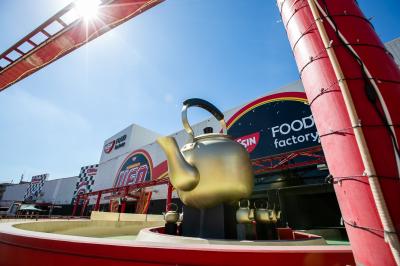 All-day fun for everyone from children to adults

Yomiuri Land guarantees a fun-filled day for families and friends. Walk down from Keio Yomiuri Land Station and take a ride on the Sky Shuttle gondola to enjoy an aerial stroll over the amazing views. In the spring, gaze down at the grove of beautiful cherry blossoms. In the wintertime, marvel at the dazzling illuminations glittering like jewels. Aptly named Jewellumination, it is one of the largest illuminations in the Tokyo area and the most popular event at Yomiuri Land.
The park has over 40 exciting attractions, namely the No.1 popular ride Bandit, a roller coaster that flies through a lush forest at a top speed of 110 kmph. If you're interested in the manufacturing and products of Japan, be sure to visit Goodjoba!!, an indoor area with rides and games created through collaborations with Japan's leading companies including automobile and food manufacturers. Gain some in-depth knowledge of Japan's manufacturing spirit through a dynamic rubber boat ride that takes you on a journey to see the process of making cup ramen, or participate in a workshop where you can design your original car and join in an exciting game. Of course, there are many attractions small children can enjoy as well.
In addition, Yomiuri Land focuses on special events held in collaboration with popular anime and video games. It is becoming a new way of enjoying the amusement park, as numerous overseas fans visit with the focus of purchasing limited-edition goods.

<Info>
Yomiuri Land
The amusement park opened in 1964 in the Tama area of Tokyo. In the summertime, the water park Pool WAI also opens, comprised of five swimming pools and eight water slides. In addition to multilingual park maps, various park information are actively shared in Chinese and English.
https://www.yomiuriland.com/en/

<Profile>
Natsumi Niinuma, Sales Section 1, Amusement Park Department, Amusement Business Division,
YOMIURI LAND CO., LTD.