Reason to choose Tokyo
Know More, Expand Further The Attractions of Tokyo

"Enjoy Tokyo More: Old Meets New"
Traditions inherited from the Edo period. Continuously evolving towns and cutting-edge culture.
Tokyo is a place where the two aspects dynamically merge, offering a myriad of attractions that captivate people.
As experts of the constantly evolving city, let us introduce the newest and best of Tokyo to visitors from abroad.
See & Feel Discover the side of Tokyo never seen before

In a city of 14 million residents, something novel is born everyday, and fusing with antique traditions to create a brand new scenery. Explore the diverse facets of Tokyo.
Experience Awaken your five senses in Tokyo

Exciting new experiences are the best part of a trip. Tokyo offers fun, contemporary ways to experience even the antiquities. Fully awaken your five senses and step out into town.
Taste

City of diverse culinary delights made by food connoisseurs

Tokyo boasts the most number of Michelin acclaimed restaurants in the world. The rich diverse dining scene is the culmination of the Tokyo food connoisseurs' uncompromising focus on quality and details.
Advantages supporting the tourist destination Tokyo
From Tokyo Tourism Experts
Advantages supporting the tourist destination Tokyo
The world today is expected to fulfill the SDGs principle "Leave no one behind." The green urban design of Tokyo has started since its founding around 300 years ago. In addition to architectures and cultures cultivated by history and tradition, sustainable city planning has been driven by the world's leading technological innovations.
Ranked No.3 in the Global Power City Index Source: Global Power City Index 2021, Institute for Urban Strategies, The Mori Memorial foundation
City's green area ratio: 52.5

%

Source: Study by the Natural Environment Division, Bureau of Environment, Tokyo Metropolitan Government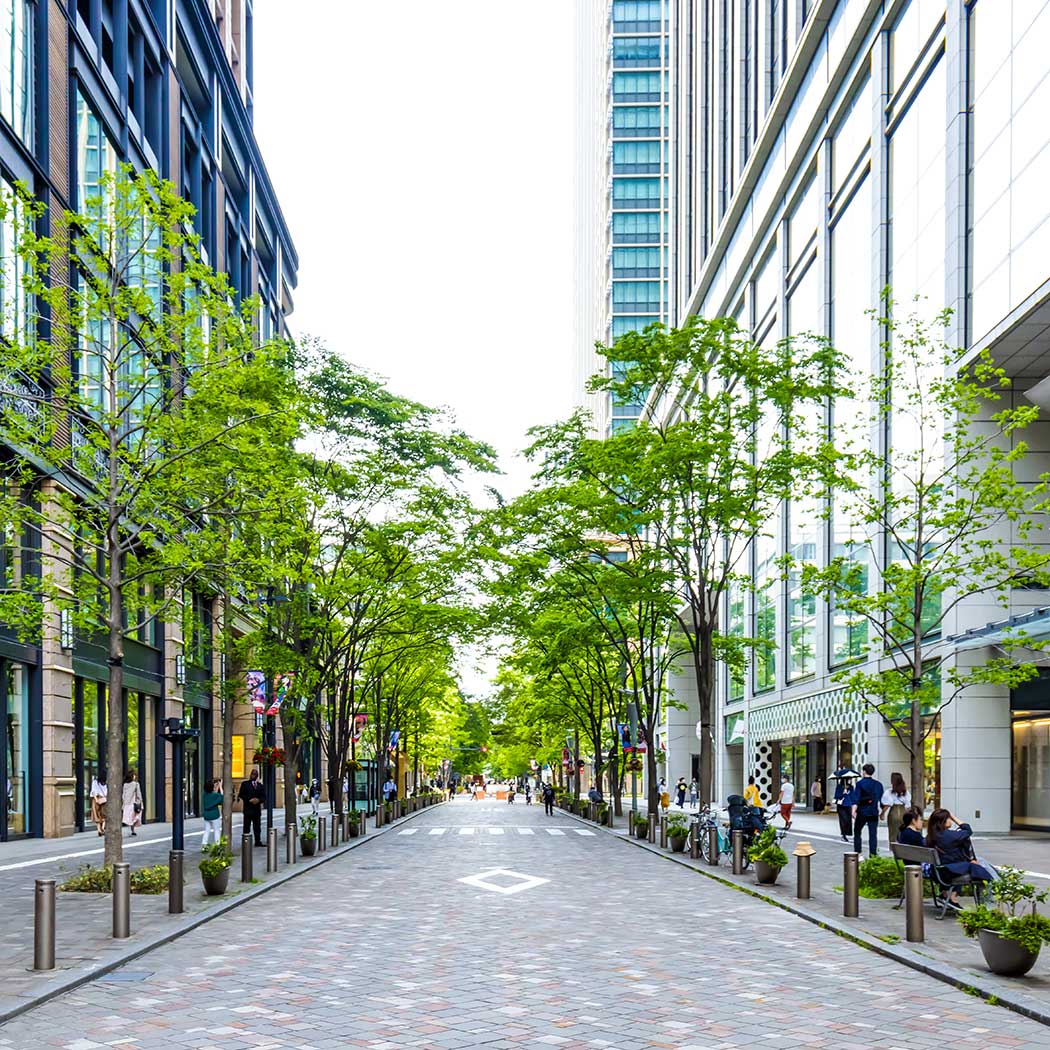 Leading ecological city full of greenery
Tokyo is a leading eco-friendly city that promotes the utilization of renewable energy and zero emission vehicles to achieve "Zero Emission Tokyo" by 2050. The city is also one of the greenest cities in the world, with natural parks totaling 80,000 hectares in addition to numerous historical gardens and city parks near downtown areas. From magnificent gardens constructed on feudal lord estates since 400 years ago to forests surrounding temples and shrines, greenery is interweaved throughout the city while more natural environments are continuously created.
Total area of natural parks in Tokyo: 80,000 ha
(Source: Park Report, April 2021)
Reduce greenhouse gas emissions by 50% by 2030
(Source: "Future Tokyo: Tokyo's Long-Term Strategy")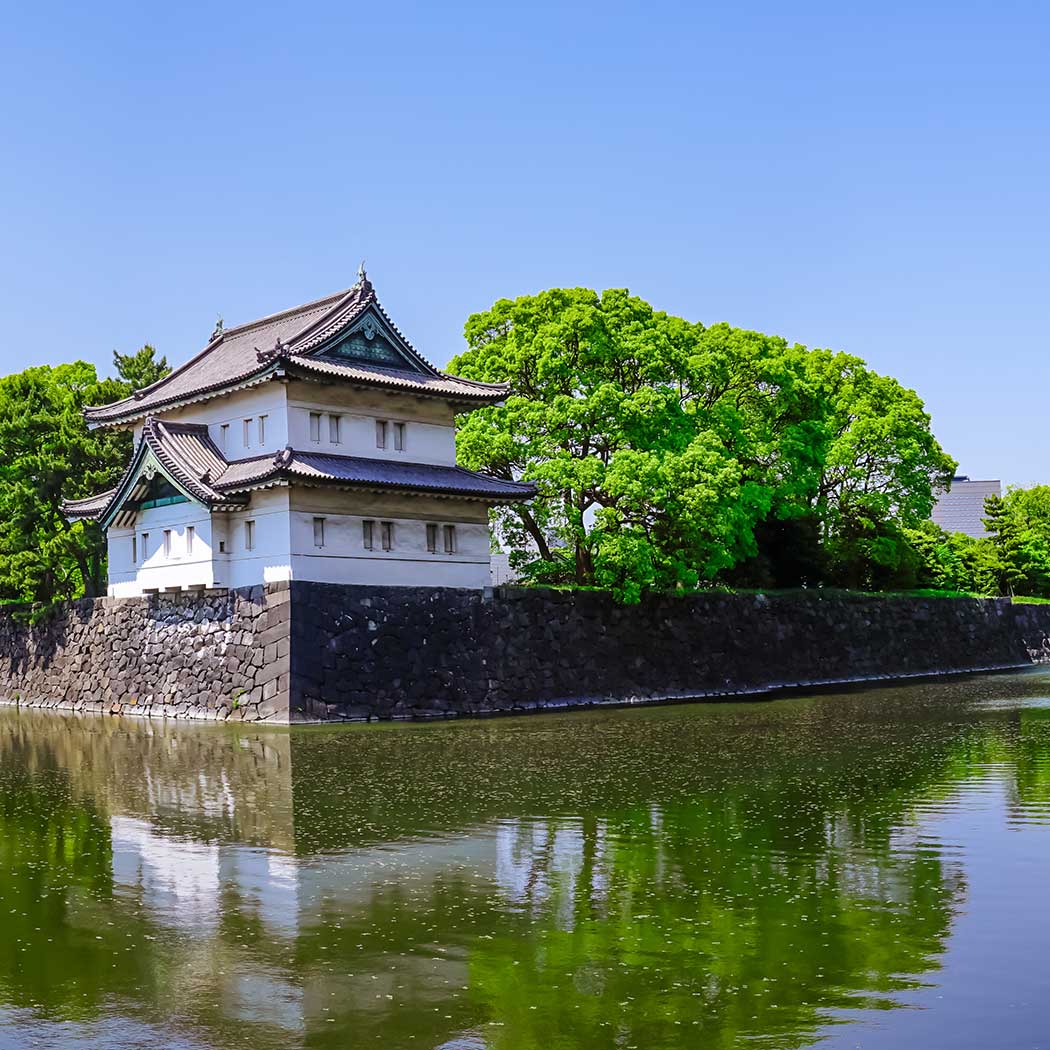 Architecture and culture cultivated through history and tradition
Tokyo is filled with an array of diverse cultures. Among modern buildings, cutting-edge fashion and animations, there are also traditional cultures and historic architecture alive in our daily lives. This diversity is closely related to the history of Edo (former Tokyo), which flourished as a major hub of cultures gathering from across Japan and became the epicenter of latest trends.
Tokyo fosters a sense of not only valuing the old, but also enjoying transformations while finding tradition and beauty there within. This adaptability is what gives power to the city's social sustainability.
Number of museums in Tokyo: 272
(Source: Statistics of Tokyo, MUSEUMS AND SAME TYPE OF FACILITIES ( End of Fiscal Years 2019 ))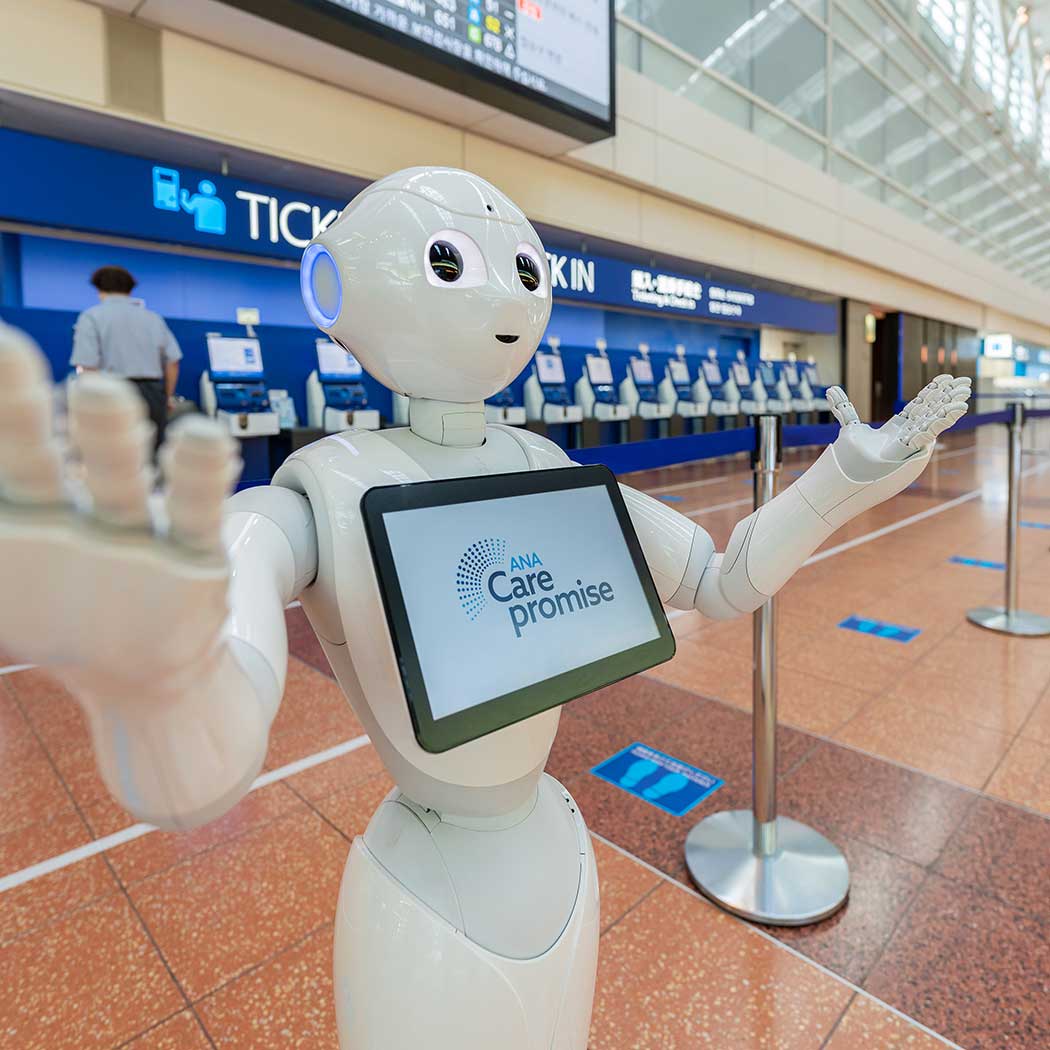 World's leading technological innovations
Tokyo leads the world as a high-tech smart city, with advanced robotics, AI and digital technologies supporting the everyday lives of people. During the Tokyo 2020 Olympic and Paralympic Games, robots stood by the people in various scenes and showed the world that safe, secure and sustainable games organization is possible even amid a pandemic. In addition, installations of 5G antenna base stations and smart poles equipped with Wi-Fi and crowd analysis cameras play a part in elevating urban living qualities.
Tokyo aims to create a city comfortable to live in for all people, made possible by technological innovations.
No.1 in Innovation Cities™ Index 2021
Today, the world values safety and security above all else. Awareness for hygiene and sanitation have been long established in Tokyo, and its high level has been recognized internationally. Furthermore, the city has implemented guidelines for the new normal and reinforcement of measures reflecting the circumstances surrounding COVID-19. The safe and secure, beautiful city of Tokyo awaits visitors from around the world.
Ranked in the top 5 of the Safe Cities Index Source: Safe Cities Index 2021
No. 1 in the Health Security category of the Safe Cities index Source: Safe Cities Index 2021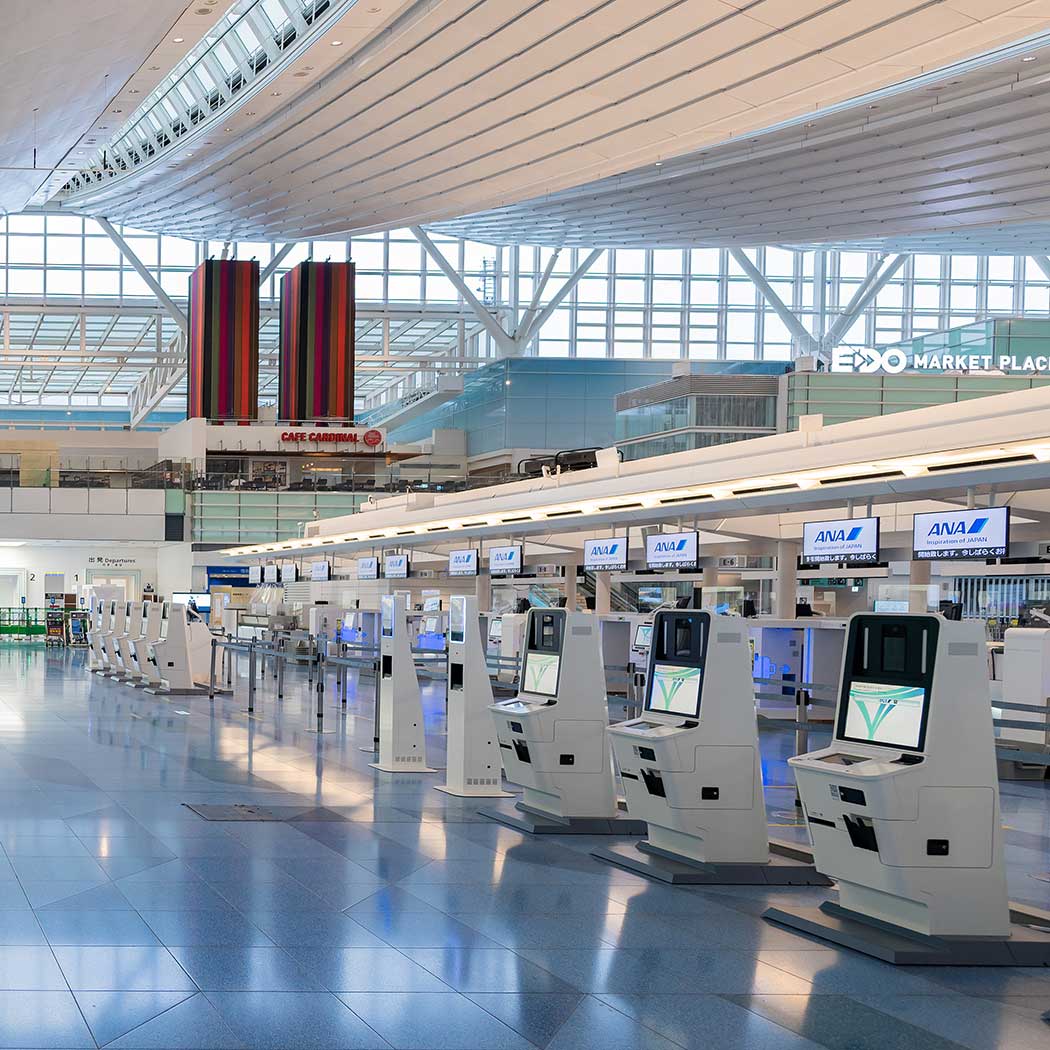 Streamlined sanitation structure
The Economist Intelligence Unit ranks Japan at the top of the Health Security category in the Safe Cities Index. Foreign visitors have consistently been surprised at the cleanliness of the city, everywhere from the facilities to the streets. Known as one of the cleanest airports in the world, Haneda Airport (Tokyo International Airport) was certified 5-Stars, the highest rating, in the COVID-19 Airport Safety Rating by the UK-based organization Skytrax.
When the pandemic began in 2020, the Tokyo Metropolitan Government also established guidelines for businesses to prevent the spread of COVID-19. Restaurants, shops, museums, offices and other businesses that adhered to these guidelines were certified with sticker signs indicating complete implementation of infection prevention measures, limiting the spread of the virus.
GO TOKYO
Tokyo Tokyo
CIVID-19 Information Website
Disaster Prevention Information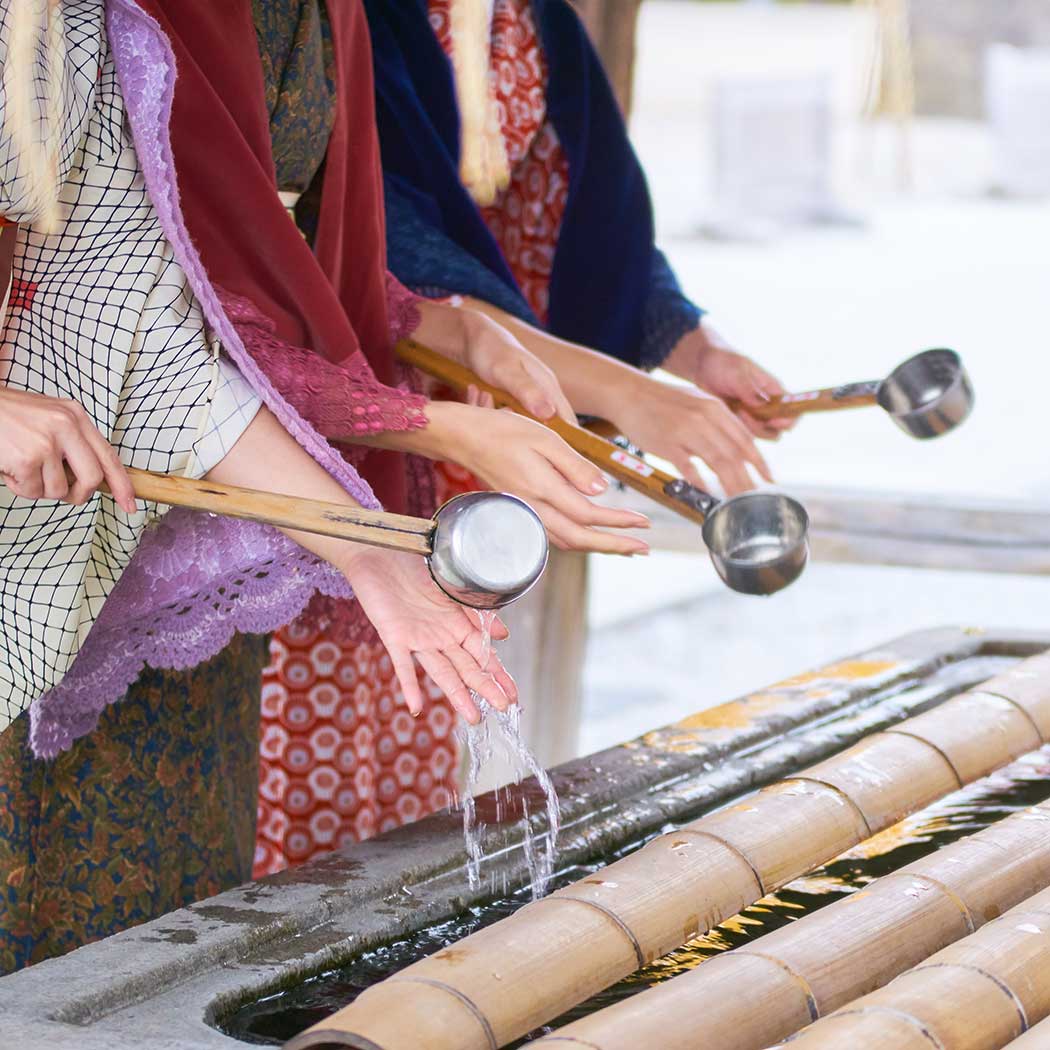 Clean city cultivated by history and culture
Even before the COVID-19 pandemic, Japan has had a custom of hand washing, gargling and wearing masks in everyday lives to protect against influenza and colds. The act of purification by water has been familiar to the Japanese people, as demonstrated by chozu, the ritual to cleanse and purify the hands and mouth at the entrance of temples and shrines.
In addition, Japan has developed the custom to take off one's shoes at the entrance of homes as a result of its highly humid summers, and this has also helped greatly in infection control. The Japanese people's awareness of maintaining cleanliness has been rooted in our daily practices.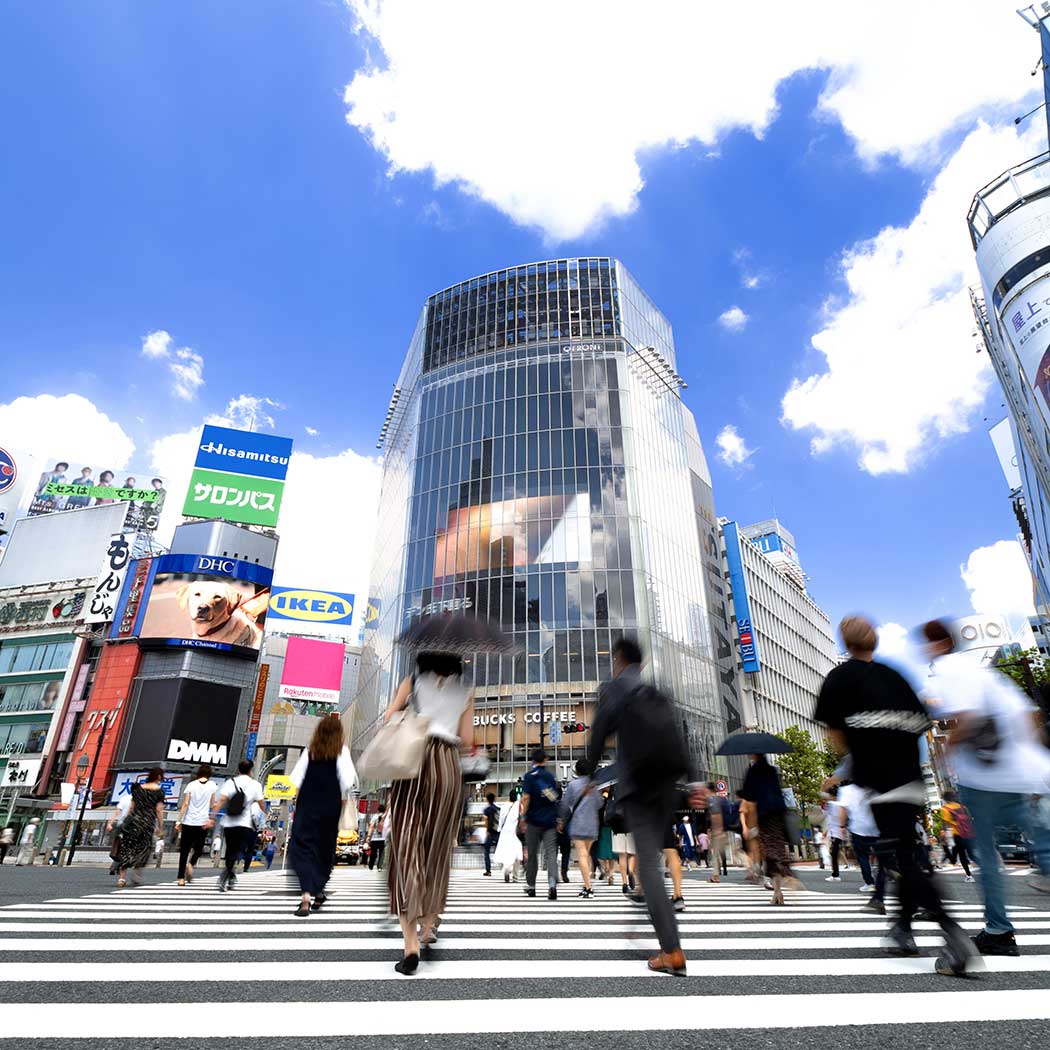 Superior security
Ranking among the top five of the Safe Cities Index, Tokyo has an extremely low crime rate against the world's major cities, and particularly acclaimed in the areas of healthcare environments and infrastructure safety.
Tokyo has focused on promotion of comprehensive crime control through partnership of public and private sectors as well as allocation of security equipment, and the number of crimes recorded by the police has been on a decreasing trend since 2003. Moreover, approximately 1,200 police boxes and substations are set up on street corners and station fronts all around the city. With a structure to quickly dispatch police and emergency services, Tokyo offers a safe and comfortable environment for enjoying tourist activities both day and night.