Cosmos Hotel Management Co., Ltd. Feel at home in the APARTMENT HOTEL MIMARU while traveling in Tokyo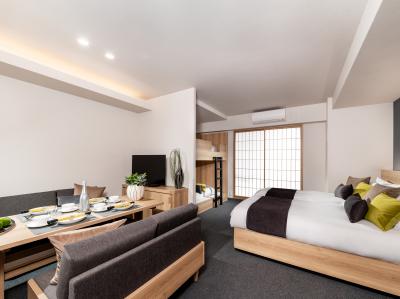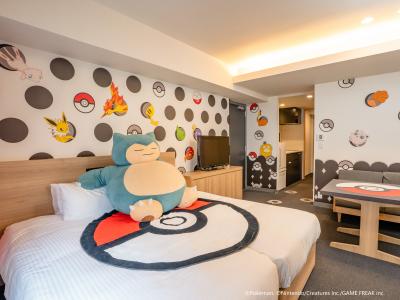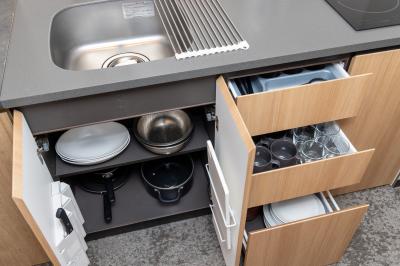 Explore the local life and discover your very own Tokyo not found in travel guides

MIMARU is the perfect hotel for travelers in large groups or those wanting to feel right at home during their stays. The new hotel brand was established in 2018, with 15 locations in Tokyo. As apartment style hotels with kitchen facilities are still rare in Japan, MIMARU has become a popular choice for travelers from abroad for mid- to long-term stays. Choose from various types of rooms suitable for your travel style, from the smallest room with a capacity of four guests, to rooms with loft beds that are sure to excite kids, and Japanese style rooms.
Each MIMARU hotel features a unique concept according to its location. For instance, as Ikebukuro has many popular subculture spots in the area, MIMARU Tokyo Ikebukuro offers PCs in all rooms, which allow guests to communicate with hotel staff or other guests through the virtual "Metaverse Room." Hotels in other regions also offer concept rooms with various Japanese themes, such as Ukiyo-e paintings and Pokémon Rooms.
Another highlight of MIMARU is its friendly Travel Partners. The team of international hotel staff knowledgeable in the now of Tokyo, who can assist guests with their travel planning and troubles. Find out not only about popular destinations, but also rare insights not found in travel guides, like the locals' favorite ramen shops and special events that are happening now.
©Pokémon. © Nintendo / Creatures Inc. / GAME FREAK inc.

<Info>
Cosmos Hotel Management Co, Ltd.
Operates the MIMARU hotel brand featuring apartment hotels with kitchen facilities. In addition to 15 hotels in Tokyo, there are locations also in Kyoto and Osaka. Rooms are equipped with dining tables and cooking utensils, allowing guests to feel at home during their stay.

* These photos are examples of the room types at each MIMARU hotel.

https://mimaruhotels.com (Website for general guests)
https://corporate.mimaruhotels.com/  (Website for travel agents and businesses)

<Profile>
Kazuyasu Kotani, General Manager, Corporate Sales Department
Yuki Taira, Corporate Sales Department
Paddeu Noblet Emilian, Hotel Manager, MIMARU Tokyo Ikebukuro
Cosmos Hotel Management Co., Ltd.